Welcome to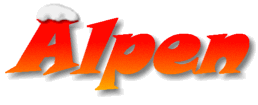 people have visited this site. Thank you.
Last update on 2014/3/3
We can believe A Small lodge is better than too big Hotel .
Ski in & Ski out but,
Ski Season:Our lodge is located in the midst of ski area and cars cannot come into the area. So guests are asked to walk from the bus top/parking lot. It is about 300 meters or 4 minute walk on flat road. We hope you enjoy the walk on the snow for a few minutes, letting your imagination run on the wonderful skiing to come, recalling memories on great skiing, or just feeling good snow under your feet. That walk will work a magic on you, like a quality aperitif before the main dish.
Ski pass for family :an adult+one child=1day=6,400yen.
8,900yen from 16th March & Monkey beer live Fest 21,22 &23.
Ski area is Biggest in The Asian.
We are small, not a brand-new,but you can feel really at home.
Ski-in & Ski-out !! Only 10seconds to ski lifts. :
You can actually leave your room with your ski boots on !
:Contact us
Own Ski & Snow board Rentals for our guests in Villa Alpen.
(Rental & lesson :reservation needed
Contact us
Long stay : 4nights & 7nights

Altitude comparison we are 1.500m from sea: here
Many tourist attractions : Sightseeing :
Owner : Nobuo Okazawa (Captain)

English speaking family run lodge.
Nearest bus stop in Shigakogen to Monkey park (Snow Monkey) throgh the year
Much cooler temperature than famous Karuizawa.
27c (81f) highest temperature Last Summer,
Average :20c(68f).Altitude:1,500m:4500feet.
Altitude comparison: here
Shiga-Kogen is very famous for skiing but also very famous resort from eary summer to fall season, Please see our Summer page,Thank you ver much!!

Natural forests and lakes. Located midest of Nagano Joshin-etsu National Park. Many hiking and trecking routes available, many highland flowers birds ponds water falls.Safety foods.
English speaking family run lodge.
Nearest bus stop in Shigakogen to Monkey park (Snow Monkey) throgh the year